Our Best Long Lasting Lipsticks
THESE TRANSFER-PROOF, LONG WEAR LIPSTICK FORMULAS WON'T EVEN RUB OFF ON YOUR FACE MASK
Lipstick is so much more than just makeup. It's empowering! It's mood-boosting! And it's essential, no matter what! Now that we can stop wearing face masks, we just can't get enough of it. And when it comes to picking lipstick, we want a formula that lasts.

Our Super Stay collection is a fan favorite for this very reason. Whether you choose Super Stay Matte Ink Liquid Lipstick, Super Stay Ink Crayon Lipstick, or Super Stay 24 2-Step Liquid Lipstick, you'll get highly pigmented color that won't smudge, budge, fade, or transfer. And each is lightweight, non-drying and goes the distance comfortably—no matter what the day (or night) brings.

If you're not a matte wearer, don't worry—the textures look soft and natural, not severe or flat. And with three long-lasting lipsticks to choose from, there's a perfect format and finish for everyone.
BEST LONG LASTING LIPSTICK #1: SUPER STAY® MATTE INK™ LIQUID LIPSTICK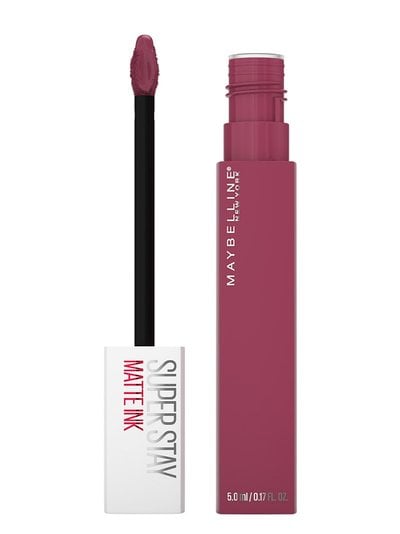 Get up to 16 hours of flawless matte color. This highly-pigmented liquid lipstick goes on precisely thanks to its unique arrow applicator. So no matter which of the 47 super-saturated shades you choose, from bold and bright to classic red and nude, your lips will look perfectly intense all day long.
BEST LONG LASTING LIPSTICK #2: SUPER STAY® INK CRAYON LIPSTICK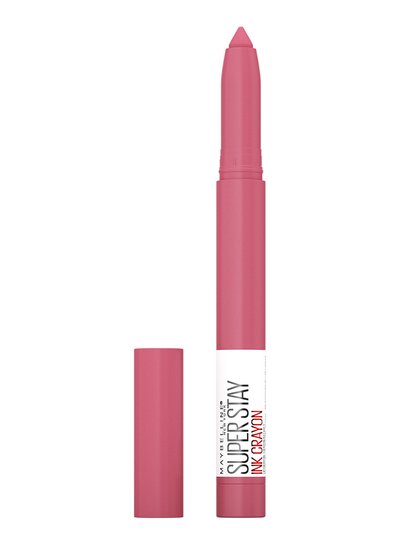 Draw it on and keep it on. Our matte crayon glides on for up to eight hours of rich color. In 33 vibrant shades, including the new Brooklyn Blush Edition, this effortless lipstick comes with a built-in sharpener to keep its tip ultra-precise for the easiest application.
BEST LONG LASTING LIPSTICK #3: SUPER STAY 24® 2-STEP LONG LASTING LIQUID LIPSTICK
When we say long-lasting we mean it. This highly-pigmented color lasts up to 24 hours, glides on like a gloss, and moisturizes like a lip balm. Plus, special technology ensures color doesn't cake, flake, or dry. Just apply and seal. Now available in Brooklyn Bronze, a shade extension featuring five gorgeous bronze shades.