FACE MAKEUP 101
WHAT IS NON-COMEDOGENIC MAKEUP?
MAKEUP THAT DOESN'T CLOG PORES
You may have seen the phrase non-comedogenic written on makeup or skincare packaging. You may have had no idea what it meant. You may have searched it online, and ended up here, reading this story. Welcome!
SO...WHAT'S NON-COMEDOGENIC MAKEUP?
The word "comedone" essentially means a clogged pore, aka future pimple. Products marked "non-comedogenic" mean that they are formulated to be non-irritating and not trigger acne. It's important to note that there's no standard criteria to being labeled non-comedogenic however, so know that not everything marked non-comedogenic is created equal.
If you're very concerned about breakouts and oiliness, look for products that are oil-free as well as non-comedogenic. And while it's foundation and concealer that are most often non-comedogenic, other face makeup, like setting powder and bronzer, can all fall in that pore-friendly category as well!
BEST NON-COMEDOGENIC FOUNDATION: FIT ME FOUNDATION
This mattifying foundation minimizes pores, controls shine, hides redness and imperfections, and looks natural while doing it. It's dermatologist tested and safe for sensitive skin.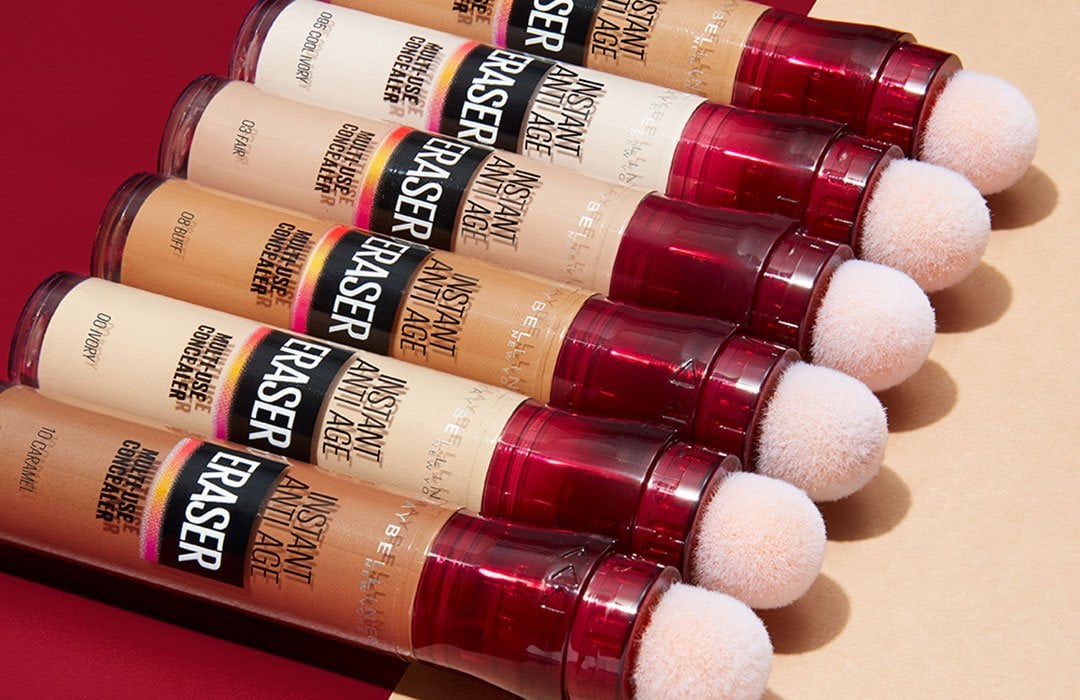 BEST NON-COMEDOGENIC CONCEALER:INSTANT AGE REWIND CONCEALER
This iconic, super-concentrated concealer formula lets your skin breathe while camouflaging dark circles and fine lines instantly for a refreshed looking eye area.
BEST NON-COMEDOGENIC CONCEALER: SUPER STAY CONCEALER
This lightweight, full coverage concealer formula is a total powerhouse, yet remarkably gentle on skin. It's dermatologically suitable for sensitive skin and has no oil or perfume. Plus, it's waterproof, transfer-proof and smudge resistant, and lasts for up to 24 hours.