FACE MAKEUP 101
OUR 8 BEST FACE PRIMERS FOR YOUR SKIN TYPE
FROM OILY, ACNE-PRONE SKIN TO DRY, MATURE SKIN
Primer—it's your skin's BFF. But do you use it? You should if you want to maintain that fresh, full face all day. But it's so much more than that. It's the extra layer between your skin and base that smooths your skin's surface, evens your skin tone, blurs imperfections and controls shine. In other words: it helps you look flawless, longer. Which primer is right for you? Depends on your complexion concerns and needs. Sound confusing? Nah. We break it down for you below with eight special formulas made with your skin in mind.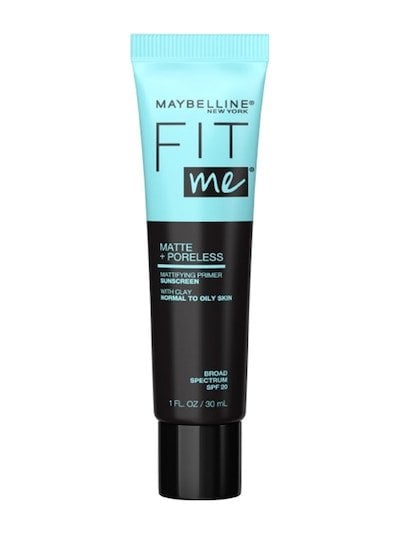 BEST FACE PRIMER FOR OILY SKIN: FIT ME MATTE + PORELESS MATTIFYING PRIMER
Lock-in that matte and never look back. Worn with or without foundation—poreless, flawless-looking skin is yours in an instant. Shine and oversized pores? Nothing but a memory. Lasting up to 16 long hours and with the power of SPF 20, our Fit Me Matte + Poreless Primer is your new skin savior.
BEST FACE PRIMER FOR DRY SKIN: FACESTUDIO MASTER PRIME PRIMER IN HYDRATE + SMOOTH
Trade dry for dewy. Perfect all day with our Hydrate + Smooth formula. Skin looks better and feels smoother—what imperfections?—so your makeup's all glowy, all day. Sounds like a cool drink of water (for your skin). Baby Skin Instant Pore Eraser Primer is a great option, too. Want moisture? How about all. day. long. Baby Skin is all about that matte plus makes your skin as smooth as a you-know-what.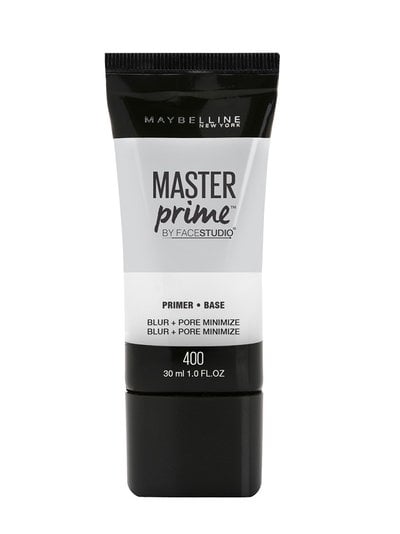 BEST FACE PRIMER FOR LARGE PORES: FACESTUDIO MASTER PRIME PRIMER IN BLUR + PORE MINIMIZE
The ultimate blur job. Delete the appearance of pores with our Blur + Pore Minimize formula. Skin is flawless looking, silker. Makeup stays on all day. Result: gorgeous. We're raising a glass to this pore-perfecting elixir.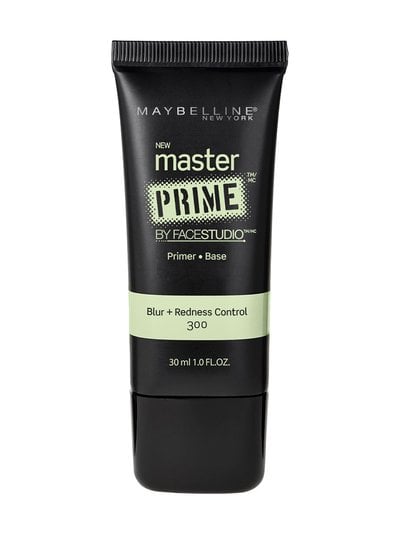 BEST FACE PRIMER FOR ACNE-PRONE SKIN: FACESTUDIO MASTER PRIME PRIMER IN BLUR + REDNESS CONTROL
Hide redness, reveal radiance. It's that simple with our Blur + Redness Control formula. This miracle primer smooths, brightens, and cancels out redness for color control and makeup prep. Fresh face the day minus those frustrating imperfections. Baby Skin Instant Pore Eraser Primer is another great option since its formula is non-comedogenic.
BEST FACE PRIMER FOR COMBINATION SKIN: FACESTUIO MASTER PRIME PRIMER BLUR + SMOOTH
Hit up the 1-2 combo. Our Blur + Smooth formula refines your complexion and minimizes pores like a champ. Your combination skin never looked so stellar and your makeup stays on longer—we're talking all day. That's one knockout formula!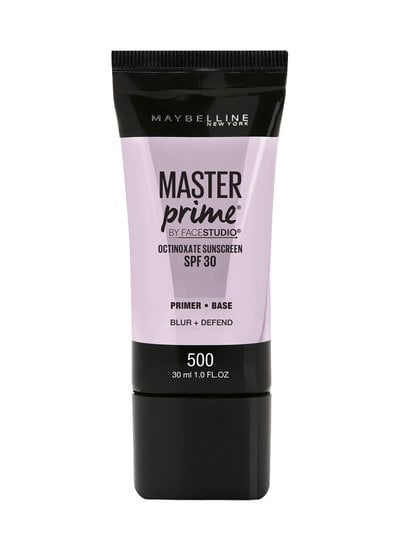 BEST FACE PRIMER WITH SPF: FACESTUDIO MASTER PRIME PRIMER IN BLUR + DEFEND
Ready to play defense? When it comes to your skin, SPF is rule one. Our Blur + Defend formula packs an extra punch of sun protection so you can play with your lewk instead of worrying about harmful rays. What a score.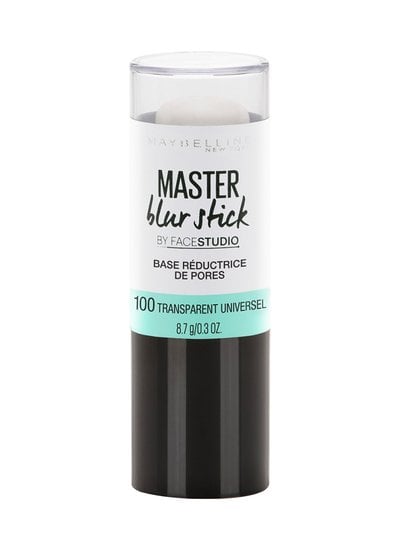 BEST FACE PRIMER STICK: FACESTUDIO MASTER BLUR STICK
Stick it to your skin. This pore-blurring formula smooths and evens in one stroke so foundation goes on seamlessly. And forget about a mess. This is the neat answer to your primer prayers. Shades? Think a universal tint and a variety of skin-matching shades. No brainer? No kidding.